Famous and Fascinating Women in History
The World's Greatest Composers
Generals and other Noteworthy People from the Civil War
The Presidents of the United States
The First Ladies of the United States
Homes and Monuments of and to Famous People
Historical People and Events by Month for Each Day of the Year!
Famous Figures in Black History
The Calvert Family and the Lords Baltimore
Understanding the American Revolution and its People

Great Authors of the World
by John T. Marck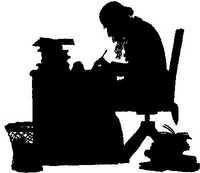 Take a look at the lives and writings of some of the world's greatest authors.

Great Authors
Samuel Langhorne Clemens - Mark Twain
Learn all about the life, family, times, and writings of one of America's most beloved authors. Come visit with "Tom Sawyer," and "Huckleberry Finn," and more!
Quite the intelligent and fascinating lady, Mary wrote the greatest diary in history that describes life in the Confederacy during the Civil War.
Take a look at the enchanting life of Louisa May Alcott, her family, her writings, and "Little Women."
An outstanding writer, learn all about the life of Harriet Beecher Stowe, and the impact of her book, "Uncle Tom's Cabin."