Famous and Fascinating Women in History
The World's Greatest Composers
Generals and other Noteworthy People from the Civil War
The Presidents of the United States
The First Ladies of the United States
Homes and Monuments of and to Famous People
Historical People and Events by Month for Each Day of the Year!
Famous Figures in Black History
The Calvert Family and the Lords Baltimore
Understanding the American Revolution and its People

Frontiersmen and Women
by John T. Marck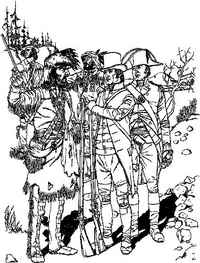 Learn all about the lives and adventures of the Frontiersmen and Women.

Frontiersmen and Women
The story of his life, William Travis, James Bowie, General Santa Anna, and the siege at the Alamo.
Learn all the famous frontiersmen and legendary folklore hero.