Millard Fillmore: His Life and Homes
By John T. Marck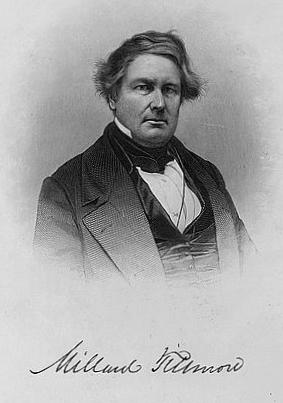 Birthplace and Early Life
Millard Fillmore was born January 7, 1800 in a log cabin in an area known as Locke, in Cayuga County, New York. The original birthplace log cabin no longer stands today, having been torn down in 1852.
The second of eight children, Fillmore grew up in a poverty-stricken family whose small farm could not support them. Fillmore endured the hardships of farm life, and at the age of 15, was apprenticed to a cloth maker, which was brutal, just short of a type of slavery. Hating this work, he borrowed thirty dollars to pay his obligation to the cloth maker, and now free, quit, and walked 100 miles to get back to his family's home.
Fillmore was obsessed with educating himself, and read every book he could find. Teaching himself to read, he sometimes stole books, as he could not afford to buy them. Still obsessed with his education, he attended school in a nearby town, and his teacher, Abigail Powers, encouraged his studies. In time, she became the most influential and trusted person in his life. At this time she was 19 years old, not quite two years older than Millard. In 1826, Fillmore married Abigail Powers. Soon thereafter he received a clerkship with a local judge, and was admitted to the bar. In 1830, Fillmore moved his law practice to Buffalo, and as an associate of a Whig politician, Thurlow Weed, he held state office and for 8 years was a member of the House of Representatives. In 1848, while serving as the Comptroller of New York, he was elected vice president of the United States under President Zachary Taylor.
Birthplace Replica Log Cabin, Moravia, New York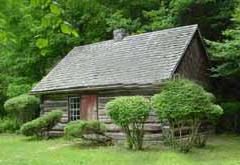 As Fillmore's original birthplace was torn down, the Millard Fillmore Memorial Association in 1965, used materials from a similar log cabin to construct this replica that commemorates the President, located in the Fillmore Glen State Park. This park consists of 938 acres, and showcases a deep limestone and shale glen with five waterfalls, a stone walled swimming pool, campground, pavilion and picnic areas.
The history of Moravia is an interesting one, as it was once the site of an Indian Village. Between 1783 and 1790, the land was used by settlers to harvest hay, and originally called Owasco Flats. On March 8, 1799, Cayuga County was formed from Onondaga County. On March 9, one day later, the Town of Sempronius was formed that included the area that became Moravia, which became a town on March 30, 1833. Located at the tip of Owasco Lake, Moravia was incorporated in 1837 and reincorporated in 1859 when its boundaries were expanded.
Fillmore's Presidency
Fillmore was thrust into the Presidency upon the sudden death of President Zachary Taylor. As vice president, Fillmore presided over the months of debates concerning the Compromise of 1850. Although Fillmore made no public comments as to his position on the Compromise of 1850, he did tell President Taylor, a few days before his death, that if there would be a tie vote on this bill, he would vote in its favor.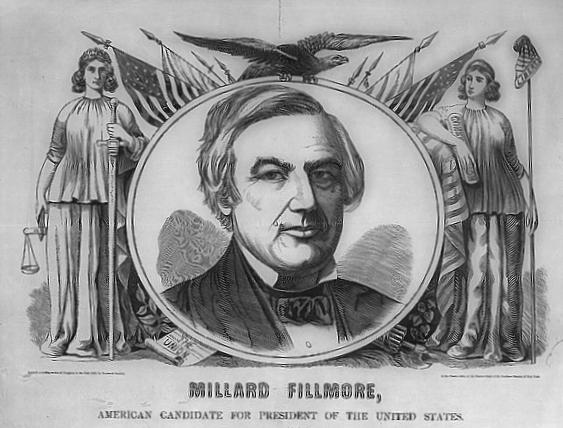 Upon Taylor's death in 1850, Fillmore became the 13th President of the United States; the first president to be born in the 19th century, and the only president born in central New York. When Fillmore took over as President, there was an immediate shift in the administration. Those members serving as Taylor's Cabinet resigned, so Fillmore appointed Daniel Webster as Secretary of State, and in doing so, demonstrated his alliance with the moderate Whig party who favored the Compromise of 1850.
At this same time, a bill was in Congress to admit California to the Union, and violent arguments for and against the extension of slavery were still going on, with no progress toward the settling of these issues. Henry Clay, who sponsored the Compromise of 1850 was exhausted, and left Washington to recover, giving the leadership to Senator Stephen A. Douglas of Illinois. At this critical time in our Nation=s history, Fillmore decided to announce that he was in favor of the Compromise.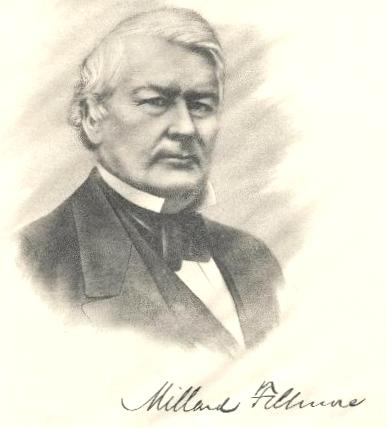 Then on August 6, 1850, Fillmore sent a message to Congress whereby he recommended that Texas be paid to abandon her claims to part of New Mexico. This action-helped influence many members of the northern Whig Party away from the provisions of the Wilmot Proviso that stipulated that all land gained by the Mexican War must be closed to slavery. It was the effective strategies of Douglas combined with pressure from Fillmore that gave motivation to the Compromise movement. Douglas then broke up Henry Clay's original single legislation, into five separate bills. They were:(1) To admit California as a free state, (2) To settle the Texas boundary and compensate her, (3) To grant territorial status to New Mexico, (4) Place Federal officers at the disposal of slaveholders seeking fugitives, and (5) Abolish the slave trade in the District of Columbia.
Each of these bills obtained a majority and by September 20, President Fillmore signed them into law. This action made some members of the militant northern Whig Party unforgiving toward Fillmore for signing the Fugitive Slave Act into law. Because of this, they garnered enough support to deprive Fillmore of the Presidential nomination in 1852.
With the Whig Party deteriorating in the 1850s, and Fillmore's refusal to join the Republican Party, he did however accept the nomination for President in 1856 from the Know Nothing, or American Party.
Millard, Abigail and Caroline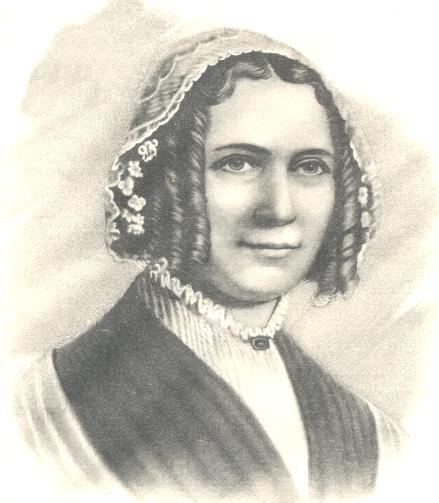 When President Fillmore's term of office ended and they were leaving the White House on March 4, 1853, he and his wife Abigail attended the inauguration of Franklin Pierce. During the cold weather of this inauguration, Abigail became ill. For a brief time following Fillmore's presidency, he and Abigail were staying at the Willard Hotel in Washington. Abigail never recovered from her illness and died in Washington on March 30.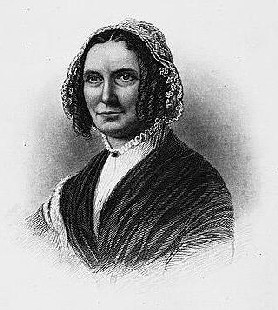 Distraught over the death of his wife just four weeks after his presidency ended, then to make matters worse, his daughter, Mary Abigail, died one year later during a cholera epidemic. Dealing with these losses weighed heavily on the former president, so to seek consolation, he traveled to Europe. In 1858, he married Caroline Carmichael McIntosh, a wealthy Albany widow, whose income added to his own wealth, enabled them to purchase the grandest of homes in Buffalo, New York.
The Homes of Millard Fillmore
After Fillmore married Abigail, he built a new home for them in 1825 in East Aurora, New York. The house contains a stenciled living room, which moves back to the kitchen. The upstairs children=s room features a collection of toys and dolls from the 1800s. Some of the furnishings throughout were owned by the Fillmore=s and a portrait of Millard, painted in later years is displayed here. On the grounds are several gardens and a carriage barn, which contains a sleigh that was used by the Fillmore family.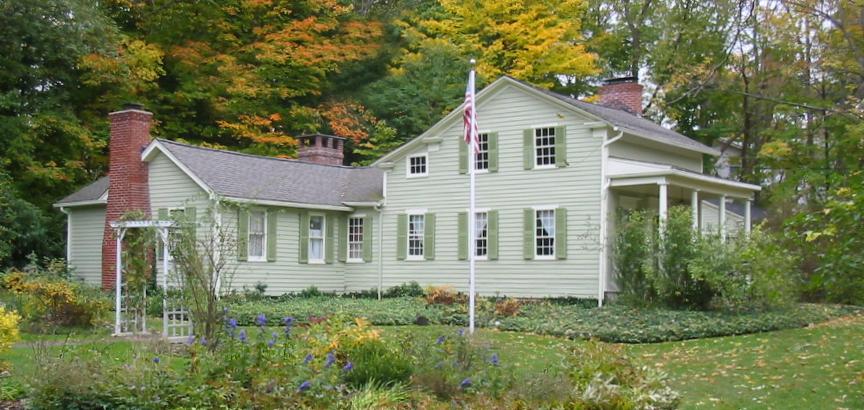 Presently the house is maintained by the Aurora Historical Society, which purchased it in 1975. It was the Society who restored it to its 1826 style. Extensive research was done to uncover the original floor plans, the color of paint used, and further interior details. Visitors today will see the house as it originally looked when the Fillmore's occupied it. The Society added period furniture and other artifacts of the 19th century to recreate the typical home of the Federal period.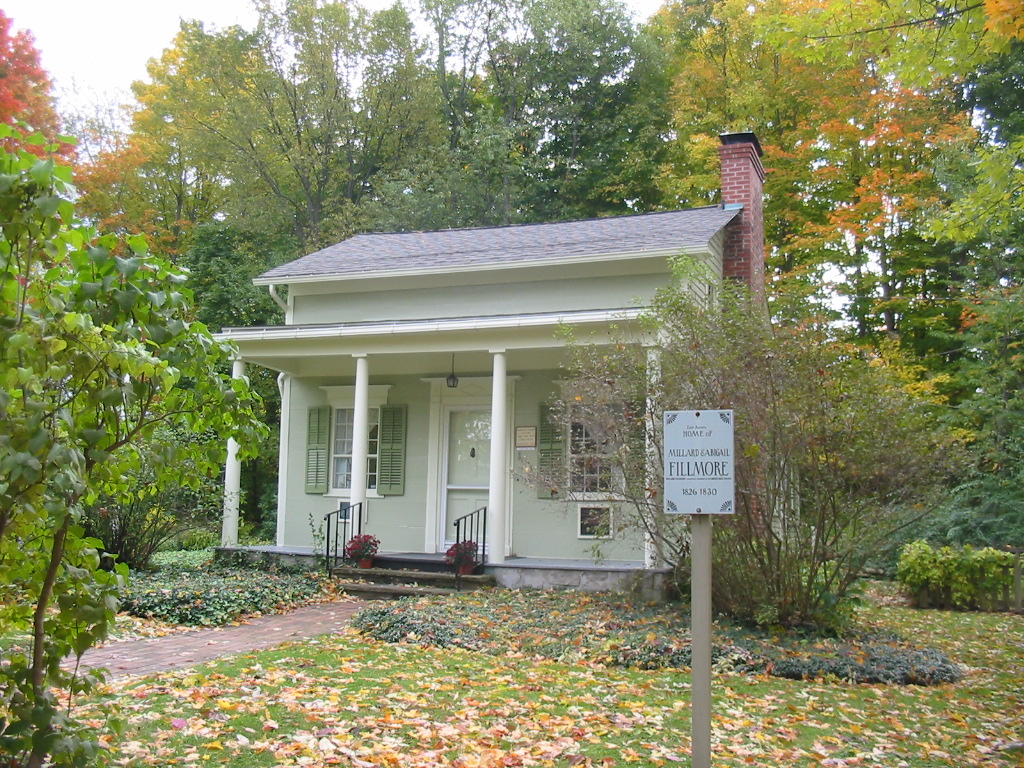 When Fillmore married Caroline in 1858, they purchased the John Hollister House at 52 Niagara Square in Buffalo, New York. This was one of the grandest houses in Buffalo at the time. The house, built by Hollister, also resembled the Gothic designs of A.J. Davis, who purchased it in 1852 and lived there until 1858. In 1858, Hollister was about to lose it when the depression took away all his various holdings, so Fillmore bought it.
When Millard Fillmore died on March 8, 1874, the house was sold and later became a hotel. In 1919 it was torn down to give way to the Statler Hotel.
As this house is gone, in dedication to President Fillmore, a statue of him was erected next to City Hall on Niagara Square in 1932, directly opposite his former home. The inscription reads:
"Millard Fillmore, 1800-1874, Thirteenth President of the United States, Lawyer, Educator, Philanthropist, Statesman."
Forest Lawn Cemetery, Buffalo, New York
Millard Fillmore is buried in Forest Lawn Cemetery, in his family's plot, on a gentle slope overlooking Delaware Avenue and Park Lake, surrounded by giant shade trees. A memorial stands here; an obelisk of pink granite that points skyward. At his grave there stands a simple granite marker that reads only two letters, "M F."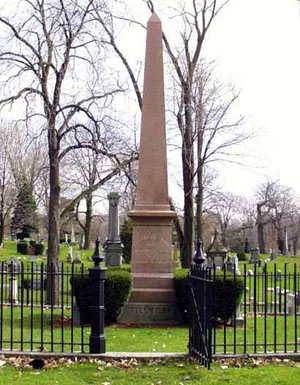 Quick Biographical Facts:
MILLARD FILLMORE
13th President
Term- July 9, 1850 to March 4, 1853
Whig Party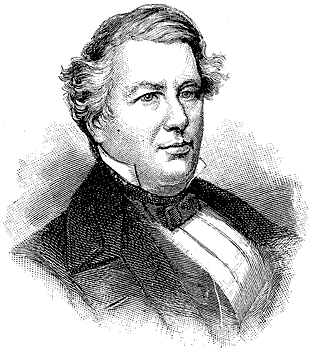 Birth: Locke, Cayuga County, New York, January 7, 1800.
Ancestry: English
Marriage: First Marriage: Moravia, New York, February 5, 1826 to Abigail Powers, who was born in Stillwater, New York, March 13, 1798. Abigail died in Washington, D.C., March 30, 1853, and is buried in Forest Lawn Cemetery, Buffalo, New York.
Second Marriage: Albany, New York, February 10, 1858, to Caroline Carmichael McIntosh, who was born in Morristown, New Jersey, October 21, 1813. Caroline died at Buffalo, New York, August 11, 1881 and is buried in Forest Lawn Cemetery, Buffalo, New York.
Children: (by first wife): Millard Powers (1828-1889); Mary Abigail (1832-1854).
Home: East Aurora, New York.
Education: Attended public schools; studied law in Cayuga County and Buffalo, New York.
Religion: Unitarian
Occupation before Presidency: Lawyer
Pre-Presidential Offices: Member of New York Legislature; Member of U.S. House of Representatives; Vice President.
Age at Inauguration: 50
Political Party: Whig, during Presidency; American from 1854.
Fillmore Administration: Vice President: None
Inauguration: July 10, 1850, Hall of the House of Representatives, Washington, D.C.
Occupation after Presidency: Retired
Death: Buffalo, New York, March 8, 1874.
Cause of Death: Debility at age 74.
Place of Burial: Forest Lawn Cemetery, Buffalo, New York.
Interesting Facts:
Fillmore was the second Vice President who succeeded to the Presidency because of the death of his predecessor, Zachary Taylor
During Fillmore's Presidency, in 1852, Harriet Beecher Stowe's anti-slavery novel Uncle Tom's Cabin was published. The book sold 300,000 copies the first year
The year before his death in 1874, Fillmore founded the SPCA. He fully supported this organization and cause, and wrote letters urging the passage of this bill, which was enacted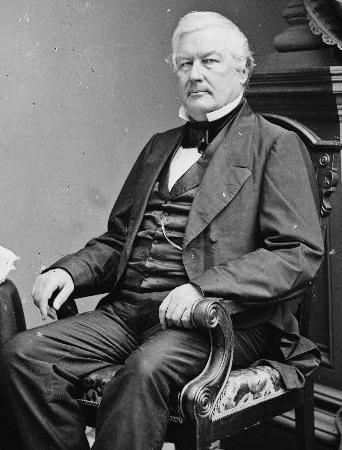 Copyright © 1992-2022 by John T. Marck. All Rights Reserved. This article and their accompanying pictures, photographs, and line art, may not be resold, reprinted, or redistributed for compensation of any kind without prior written permission from the author. Informational assistance from The White House and Presidential Avenue. Additional information from The Presidents of the United States, by John T. Marck.