William Henry Harrison, Anna Harrison,
&
Berkeley Plantation
By John T. Marck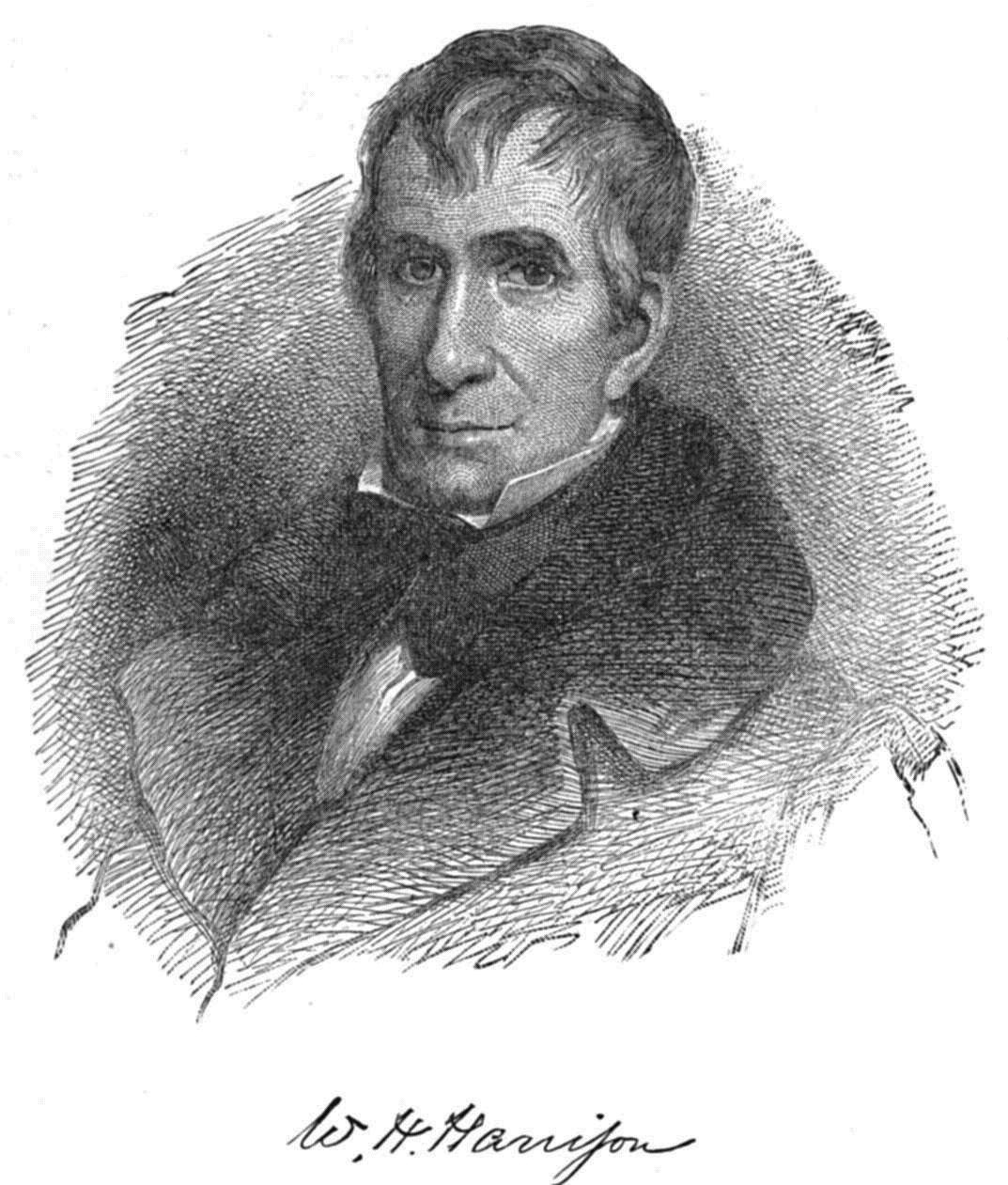 Berkeley Plantation began its historic legacy on December 4, 1619, when 38 early settlers from England came ashore at Berkeley, established a colony and observed the first official Thanksgiving in America. It has been the ancestral home of the Harrison's; it is the birthplace of two Presidents of the United States, two governors of Virginia, and a signer of the Declaration of Independence. Establishing a settlement called the Berkeley Company, this first colony did not last long, when in 1622 it fell victim to a bloody Indian massacre. From 1621 to 1622 the first bourbon whiskey was distilled here in America (below).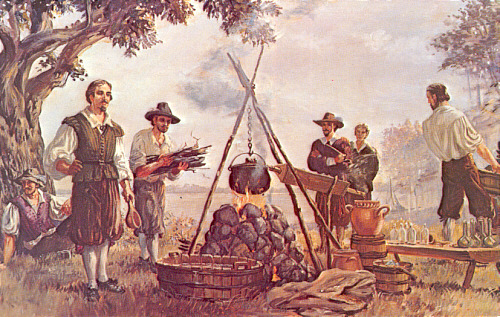 In 1691, Berkeley Plantation was acquired by the Harrison
'
s, who enlarged Berkeley to include a shipyard and a tobacco warehouse. Beautifully situated overlooking the James River, the original Georgian mansion that was to become the base for a commercial and agricultural empire, was built in 1726 by Benjamin Harrison IV, of brick fired on the plantation.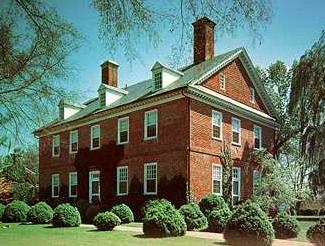 At Berkeley the date of the building, 1726, and the initials of the owners, Benjamin Harrison IV and his wife, Anne, appear in a date stone over a side door. The early Georgian mansion is said to be the oldest three-story brick house in Virginia that can prove its date and the first with a pediment roof. Berkeley's ten acres of formal terraced boxwood gardens and lawn extend a quarter-mile from the front door to the James River. In the basement, the original hand-hewn floor joists are visible. The basement also displays models of early plantation buildings.
To understand the succession of Harrison family, Benjamin Harrison, the son of the builder of Berkeley (who was Benjamin Harrison IV) and the plantation's second owner, was a signer of the Declaration of Independence and three-time Governor of Virginia and the father of William Henry.
William Henry Harrison, Benjamin's third son, born at Berkeley, was the famous Indian fighter known as "Tippecanoe," who later became the ninth President of the United States, in 1841. His grandson, Benjamin Harrison, was the twenty-third President.
The handsome Adam woodwork and the double arches of the "Great Rooms" in the mansion were installed by Benjamin Harrison VI in 1790 at the direction of Thomas Jefferson. The rooms in Berkeley are furnished with a magnificent collection of eighteenth century antiques. Visitors may see the bedroom in which William was born, as well as the desk on which he wrote his inaugural address.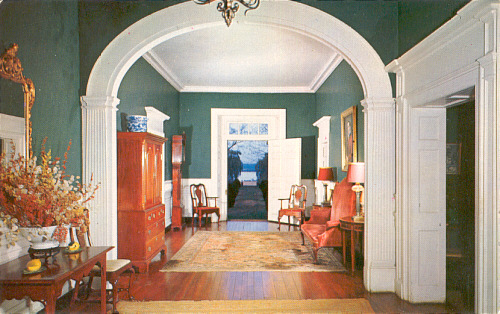 Berkeley Entrance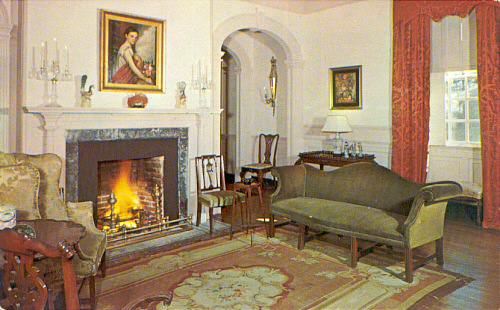 Berkeley Great Room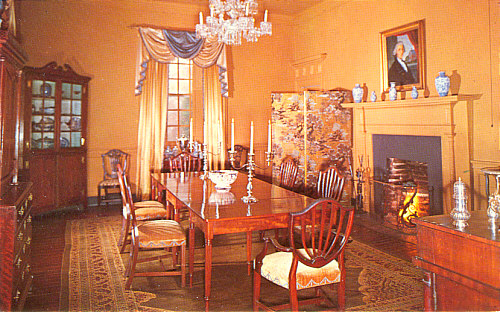 Berkeley Dining Room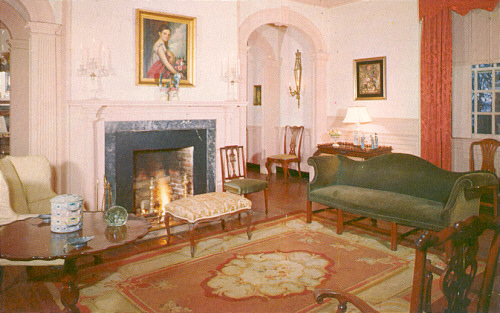 Berkeley Drawing Room
By the middle of the 19th century, financial problems caused the Harrison
'
s to lose Berkeley. During the Civil war it was the headquarters of General George McClellan and the Army of the Potomac. It was during a bivouac there that McClellan
'
s aide, General Daniel Butterfield, composed "Taps," and played for the first time by company bugler O.W. Norton. There is a commemorative plaque at Berkeley that marks this historic event. After the Civil War, the condition of Berkeley Mansion declined until 1907 when it was purchased by John Jamieson, a Scottish-born man who had served as McClellan
'
s drummer boy. In 1927, Jamieson
'
s son, Malcolm, and his wife, Grace, inherited Berkeley. They restored the plantation mansion to its original splendor as it was in the days of the Harrison
'
s. George Washington, and later the succeeding nine Presidents of the United States, all enjoyed the famous hospitality of Berkeley in the dining room with its view of the James River.
Good Housekeeping magazine suggests: "If you only have time for one plantation, Berkeley should be at the top of your list." Says U.S. Sen. Charles Robb: "If you haven't been to Berkeley, you haven't lived."
In 1800, when William Henry was the governor of Indiana territory, he still was accustomed to quality living such as he experienced at Berkeley. Consequently, he began construction of a house located in Vincennes, Indiana, that was similar in appearance to Berkeley, yet in other ways very different. Since the threat of Indian raids in Indiana was real, Harrison built the outer walls of his new home 18 inches thick, and the inside walls and ceilings were reinforced.
Harrison
'
s new home was called
"
Grouseland,
"
(below) and consisted of seventeen rooms, including six in the basement and ten fireplaces, and was the first brick building in Vincennes. It was named after the grouse, a bird President Harrison loved to hunt. His bedroom is decorated with wallpaper featuring pictures of this bird. The Daughters of American Revolution had this wallpaper made when restoring the home.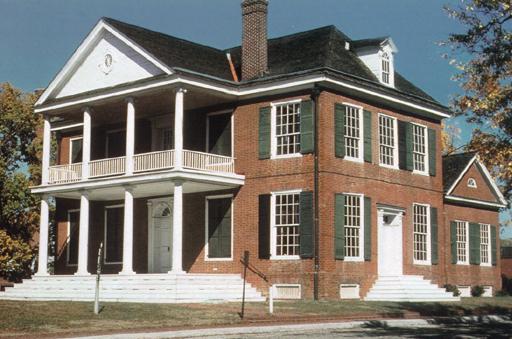 Many rooms were needed in Harrison
'
s time, as he and his wife Anna had ten children together. The Harrison
'
s entertained frequently and had an open invitation to all their neighbors in case of an Indian attack. There is a bullet hole in the far left window of the dining room where someone shot at William Henry Harrison while he was holding his son, John Scott. They missed him, but the bullet hole is still in the window and the bullet was never found!
The Harrison's moved from Indiana in 1812 and with them gone Grouseland underwent many changes of occupancy. Included in its period of disgrace was its use as a grain storage facility and a lesser hotel around the time the railroad was built. After the Civil war it again became a private residence, but was decaying rapidly. Consequently it was scheduled to be torn down to make room for a water company-settling tank.
Thanks to the newly formed, one-year old Francis Vigo Chapter of the Daughters of the American Revolution, Grouseland was spared. Officially granted custody over the house, the ladies in 1911 opened the house with some genuine Harrison items as well as other period pieces. Nearly 100 years later, the house is still maintained by the same Chapter. In one of the rooms, visitors will find a small museum with displays, war materials, uniforms, maps and other artifacts of the life and career of this outstanding military figure, who served as President of the United States with distinction, but sadly only lived 31 days as President.
Quick Biographical Facts:
WILLIAM HENRY HARRISON
9th President
Term- March 4, 1841 to April 4, 1841
Whig Party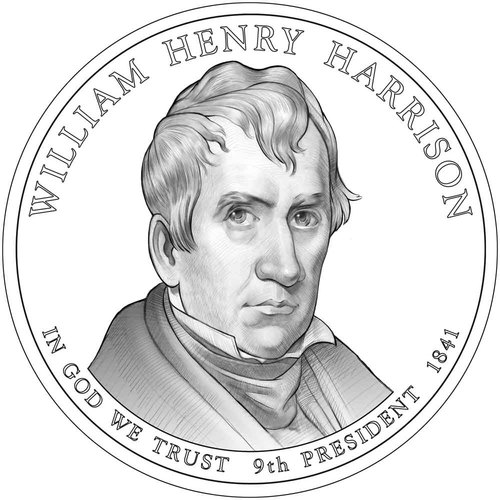 Birth: "Berkeley Plantation," Charles City County, Virginia, February 9, 1773.
Ancestry: English
Marriage: North Bend, Ohio, November 25, 1795 to Anna Tuthill Symmes, who was born in Morristown, New Jersey, July 25, 1775. Anna died in North Bend, Ohio, February 25, 1864 and is buried at William Henry Harrison State Park, North Bend, Ohio.
Children: Elizabeth Bassett (1796-1846); John Cleves Symmes (1798-1830); Lucy Singleton (1800-1826); William Henry (1802-1838); John Scott (1804-1878); Benjamin (1806-1840); Mary Symmes (1809-1842); Carter Bassett (1811-1839); Anna Tuthill (1813-1845); James Findlay (1814-1817).
Home: Grouseland, Vincennes, Indiana.
Education: Private tutoring; attended Hampden Sidney College.
Religion: Episcopalian
Occupation before Presidency: Soldier, politician.
Military Service: U.S. Army (1791-1798); Governor of Indiana Territory, (fought Indians at Tippecanoe, 1811); Major general of Kentucky Militia (1812); Major general U.S. Army (1812-1814).
Pre-Presidential Offices: Secretary of Northwest Territory; U.S. Representative and Senator; Governor of Indiana Territory and Superintendent of Indian Affairs; Ohio State Senator; Minister of Colombia.
Age at Inauguration: 68
Harrison Administration: Vice-President: John Tyler of Virginia, Inauguration, March 4, 1841, The Capitol, Washington D.C.
Death: Washington, D.C., April 4, 1841
Cause of Death: Pleurisy, pneumonia at age 68.
Place of Burial: William Henry Harrison State Park, North Bend, Ohio.
Interesting Facts:
Harrison was 68 when he won his short-lived presidency. Only Ronald Reagan in 1980 was older when elected president. Harrison gave his long inaugural address outdoors, on a wet winter's day, catching cold, and one month later dying of pneumonia
Anna Harrison
First Lady: 1841
Born: July 25, 1775 Died: February 25, 1864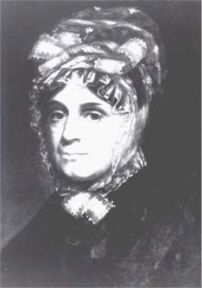 Anna Tuthill Symmes was born in Morristown, New Jersey, on a farm called Solitude. Anna's mother died when she was three years old, so her maternal grandparents on Long Island raised her until she was seventeen. Anna's father, John Cleves Symmes had been appointed a judgeship in the territorial government and also was in charge of a million acres of land, known as the Miami Purchase, on the Ohio River, near Cincinnati. It was this land that was to be divided and sold as large homesteads. John Symmes chose for himself an area of land above the Ohio River, near the town of North Bend, and built a comfortable home made of logs. While this home was being completed, Anna lived with her sister across the river in Lexington, Kentucky. It was here at her sister's that she met Lieutenant William Henry Harrison. Harrison fell in love with Anna, but Anna=s father was not in favor of their relationship, as he did not want Anna to have to live on a soldier's salary. Once Anna settled in their home in North Bend, Harrison visited often, as he was stationed sixteen miles away at Cincinnati's Fort Washington. Finally Anna defied her father's wishes and married Harrison on November 25, 1795. They first lived in officer's quarters at the fort. Harrison soon agreed that his soldier's salary did not suffice for a family. Anna=s father then gave Harrison a section of land, and they moved into the house at North Bend. Harrison then began a career in farming and politics. In 1801, he was sent as Governor to the Indiana Territory, and moved Anna and their children (they had ten children during their marriage), by boat to the territorial capital. Once there, Harrison built a home designed after Berkeley, his birthplace on the James River. During the War of 1812, Harrison moved his family back to North Bend, where Anna would spend most of the rest of her life.
Harrison was elected President in March 1841 however died in April 1841 having served only 31 days of his term. Anna never saw Washington, D.C., as she was still in Ohio upon his election, and was still packing for the trip to the White House when Harrison died. In later years her farmhouse burned down, so she moved to an adjoining farm owned by her only remaining child, John Scott Harrison, father of Benjamin, the twenty-third President. Anna died here on February 25, 1864.
Copyright © 1992-2022 by John T. Marck. All Rights Reserved. Grateful appreciation and informational assistance from the Berkeley Plantation National Historic Site. Information in part on William Henry Harrison, Berkeley Plantation, and Grouseland from
H
omes and Libraries of The Presidents, by William G. Clotworthy, 1994, McDonald & Woodward Publishing, Blacksburg, Virginia. Quick Biographical Facts from The Presidents of the United States, by John T. Marck, Copyright
© 1993, 1997, 2000, 2004. Anna Harrison from The First Ladies of the United States, by John T. Marck, Copyright © 1993, 1994, 1995, 1998, 2000, 2004., and 2019.
A Splendid Time Is Guaranteed For All